This is probably not the first productivity article that you have read. You probably have seen countless lists telling you tips like "Don't go on facebook!" or "don't check your email!"
But the real key to productivity is not about little tricks or one-day-stints. It's about working consistently even if you don't feel like it, or you're too tired, or you have to take care of children. It's difficult, but not impossible to create a system for works. You can do it, because these writers (who are human, just like you) have done it.
When you read their responses, you will find out that their motivations and schedules are as different as their line of work. But what connects them all is their cultivated system for accomplishing their goals.
Here's what some accomplished writers say about how they stay productive and manage their time.
Christine Nolfi
Christine Nolfi is the author of Treasure Me and other fiction novels. In her blog, she writes articles on how to publish a book, and tips for new writers. Website: Christine Nolfi
What is your motivation to sit down everyday and write?
Meeting deadlines and producing great copy became second nature. As my publishing career bloomed, finding the motivation became easier. There's nothing like fan mail to keep a novelist hungering to write the next book!
How do you keep a regular writing schedule?
I'm a bit like the Marines: up at dawn and writing creatively until early afternoon. Then I break to go to the gym. After an hour-long workout, I return home to edit the morning's pages, connect with readers, chat on social media and work on marketing tasks. Then I break again to walk my dog on Charleston's gorgeous boulevards.
Writing is a solitary, sedentary career, and I can't emphasize enough the importance of building exercise into the daily workflow. I find it disheartening to attend conferences and find that many of the most successful scribes are obese. It's no way to live. To anyone planning to become a career novelist I'd point out the obvious: those of us capable of producing great fiction over decades are as serious about nurturing our bodies as our craft.
What do you do to increase productivity and avoid procrastination?
Perhaps it's easier for independently published novelists to avoid procrastination because we're able to write the books we want to write. Nothing spurs creativity like a story that fires one's imagination. I hear a great deal about writer's block, something I've never experienced, and I suspect some writers are simply struggling with mechanics.
It takes time to learn the craft of writing, how to compose a story in a compelling fashion, create interesting characters and write crisp dialogue. Many career novelists share an observation: the process gets easier with each novel produced. I'm about to publish Four Wishes, my sixth novel, and I've written many others that sit dusty and unloved on a bookshelf. So don't despair. A great deal of procrastination is rooted in a beginner's need to learn the mechanics of storytelling.
Adam M. Grant
Adam Grant is the youngest tenured professor at the Wharton School of business. He is the author of the New York Times bestseller, Give and Take: A Revolutionary Approach to Success. Adam writes about work motivation, and helping and giving behaviors. Website: Give and Take
Rewritten with permission from Dorie Clark's Forbes Article
What is your motivation to sit down everyday and write?
I start a lot of things and purposely leave them unfinished. We have a better memory for incomplete, rather than complete, tasks. Complex tasks are often better handled in the back of our mind, and that's often true of creative tasks. I'll start working, put it aside, and sometimes I'll wake up the next morning with a solution, or I'll find one when I exercise. If I finish a paragraph when I'm writing, it takes a while to get back to where I left it three days earlier. But if I left a sentence unfinished, more often than not, I can literally dive right back into where I was.
How do you keep a regular writing schedule?
For writing, I can sit down for 15-30 minutes and plant the seeds of an idea. I actually write every single day for at least 15 minutes based on that. Then I let the material sit for 2-3 weeks, which allows me to get enough distance to edit the piece.
What do you do to increase productivity and avoid procrastination?
I use every minute. If it is 9:52 am and the next meeting starts at 10, most people slack off and do nothing for 8 minutes. But instead, I will say, 'Let's see how much progress we can make.' I have lots of micro-goals of trying to get things done, whatever the amount of time available.
Brian Cain
Brian Cain is a sports psychologist, bestselling author, and one of the world's most sought after motivational speakers. He has written five influential books on improving athletic performance. Brian has worked with UFC World Champions, major league baseball teams, and NCAA universities across the US. Website: Brian Cain Peak Performance
What is your motivation to sit down everyday and write?
My motivation is to empower other people with the strategies of success that I wish I had learned earlier in life to avoid some of the painful mistakes I make in athletics, business and relationships that will help them live the life of their dreams and truly reach their potential. My motivation comes from helping others.
How do you keep a regular writing schedule?
It is a critical part of my morning routine:
Brian Cain's Morning Routine
1. Wake Up To Alarm – Don't Turn Off Airplane Mode Yet
2. Make Bed
3. Brush Teeth
4. Work Out
5. Protein Shake 40g
6. Brush Teeth Again
7. Shower
8. Put on Street Clothes
Brian Cain's Day Time Routine
9. Write at least one page of the next book (usually turns into more – use what you can as blog post)
10. In Office Review Day's Plan
11. Do the MIT (Most Important Task)
What do you do to increase productivity and avoid procrastination?
I track my time each day with an app on my phone called (a time logger) and plan my days the night before and weeks on Sunday. I plan on Sunday and then there are always minor tweaks so I replan the night before.
K.M. Weiland
K. M. Weiland is the author of 9 books, including internationally published Amazon bestsellers Outlining Your Novel and Structuring Your Novel. In addition to nonfiction writing books, Weiland also writes epic fantasy novels. She keeps an award-winning blog, where she gives advice to new and seasoned writers. Website: Helping Writers Become Authors
What is your motivation to sit down everyday and write?
It's actually a very multi-faceted feeling. It all starts with interest and passion, of course. I started writing because I loved it and found it fulfilling. But these days, I'd have to say my daily motivation is as much habit as anything. I've been in the habit of sitting down to write every day for so many years that it would feel wrong not to write.
How do you keep a regular writing schedule?
I like to say that schedules are my secret weapon. I schedule everything and stick to that schedule religiously. I learned early on that no one else would make my writing a priority for me. I had to make it a priority myself if others were going to respect it. I carve out two hours of writing time every day and defend that time with a machete and a flamethrower.
What do you do to increase productivity and avoid procrastination?
Shut off the Internet. There are days when I mean that literally. Back when I had an external wireless card, I would physically unplug it while writing to make sure I didn't get sidetracked on "research." Music helps me focus, so I always crank that up. I also concentrate on shutting off the internal editor. Just write. Make those fingers fly as fast they can. Even if what I'm writing isn't great, I keep writing. But the irony is that my writing usually improves when I stop censuring myself and just let it pour out.
Martin Zwilling
Martin Zwilling is the Founder and CEO of Startup Professionals, a company that provides products and services to startup founders and small business owners. He has written several influential books and over 500 articles on Forbes, The Huffington Post, Young Entrepreneur, and Harvard Business Review about startups, investing, and marketing. Website: Startup Professionals blog
What is your motivation to sit down everyday and write?
My motivation is two-fold:
1) I'm in the give-back stage of my life, and I enjoy sharing what I have learned over the years, and helping new entrepreneurs avoid some of the potholes that I have experienced
2) Publishing your views is a great way establish your expertise and get leads for new consulting opportunities – we all have to pay the rent.
How do you keep a regular writing schedule?
Keeping a regular schedule is just discipline, and taking things a small bite at a time. I try to devote no more than one hour in the early morning, and maybe one hour in the late evening to my writing, with the goal of one blog article, or the equivalent (500-700 words), per day. It's amazing how fast these small efforts add up (maybe 50,000 words or book length in 100 days).
What do you do to increase productivity and avoid procrastination?
I find the immediate feedback from my daily blog readers to be great motivation to keep going, and to improve. People who only write books don't get such feedback until maybe a year after the writing is done.
Majid Rafizadeh
Majid Rafizadeh is an Iranian-American journalist, policy analyst, political scientist, and expert on US foreign policy and the Middle East. He is the president of the International American Council on the Middle East and serves on the board of the Harvard International Review. He frequently appears on news channels such as CNN, BBC, ABC, and Al Jazeera. Website: Harvard Review- Majid Rafizadeh
What is your motivation to sit down everyday and write?
It took me sometime to soul search and find what really motivates. What motivates me to work everyday is giving voice to the oppressed, raising awareness about the situation of women in third world, and informing policies which can improve their lives. The reason behind these motivations is my mother, who is one of the these women, and her life story.
I have also kept myself motivated by relating work to maximization of pleasure and minimization of pain. In other words, I have developed the mental habit of relating emotional discomfort and inconvenience with putting things off, and pleasure with finishing the work of the day.
How do you keep a regular writing schedule?
I usually write first thing in the morning, because I know if I wait till the "right mood" sparks, I will procrastinate till next day. I always do the most difficult task of the day first thing in the morning. The good thing is that, my writings have deadlines which are assigned by some of the national and international outlets I write for.
I have to write few articles every week on specific time. For many years of practice, I struggled, and sometimes still struggle, with the issue of motivation to start writing. This was particularly a challenge for the book that I just finished.
In addition, I am personally familiar with several successful writers who do not like writing that much. I learned that although passion for writing is crucial, motivation does not always come from within by itself. We are always highly motivated at the beginning. But it declines in few weeks like starting a gym, running, etc. As Nathaniel Hawthorne pointed out " Easy reading is damn hard writing." I would like to say that it is idealistic to expect that we will have the same level of motivation everyday to write.
When it comes to writing specifically, I think, first of all, we should write about something that interests us, particularly if we are writing a book, a novel, a memoir, etc. I do not follow what the market desires, but I follow my heart and what interests me. Second, we need to have a long term vision and goal. Third, I break up my larger plan and goal into daily tasks. Fourth, I assign a reward for finishing the writing of the day. For example, after accomplishing the writing of the day, you can reward yourself with something you like.
What do you do to increase productivity and avoid procrastination?
A few minutes of daydreaming a day does magic. For few minutes each day, imagine you have achieved your objective for writing the book, article, etc. For example, If you have a blog, imagine your blog will attract hundreds of thousands of followers in the timeframe you have designed, or imagine you have changed the lives of many in a community, or imagine are getting request from other famous magazines to write for them, etc. As I mentioned, I am also committed to getting done whatever is listed on my calendar. I set specific times for writing every week. I also set a deadline.
Manuel Kiessling
Manuel Kiessling is a German software architect, test driven developer, Linux admin, agilist, and author of The Node Beginner Book and The Node Craftsman Book, two guides for people developing applications using Node.js. Manuel is the father of two children. Website: The Log Book of Manuel Kiessling
How do you keep a regular writing schedule?
When I start a project where losing interest too early simply isn't an option, like with my books, I found a solution that works really well for me, and that is Jerry Seinfelds "Never break the chain" approach. The core of it is to stop thinking in terms of "today I will write 5 pages" or "today I will finally attack this especially difficult chapter" or, worst, "next weekend I will take a lot of time en block and be totally relaxed and focused and I will write all that stuff I wanted to have written over the last days".
Instead, "never break the chain" has a simple rule: Work on your project every single day, no matter how small or irrelevant the work done is. Maybe you just write one single sentence. Maybe you just correct some errors. Maybe you don't find the best formulation possible. Maybe you really don't make that much progress today. But you will make *some* progress – every single day. And making a little bit of progress every single day will make you end up with a complete book one day.
What do you do to increase productivity and avoid procrastination?
Sticking to this system is what worked for me – it increased my overall productivity, even if a lot of days do not feel that productive at all. It also destroys procrastination because if there is no rule that forces you to write a certain amount or at a certain quality, this takes away a lot of fear from starting to write, which probably is a root cause of procrastination for a lot of people.
This said, what really helps me is that I have fixed writing schedule simply because I sit on the train to and from work every morning and evening, which could be a very boring time but actually isn't because I have my MacBook with me, and all I have to do is open up my editor and continue working on my writings – no matter how little
James Altucher
James Altucher is an American hedge fund manager, entrepreneur, bestselling author, and podcaster. He has founded or cofounded over 20 companies, making and losing tens of millions of dollars in his roller-coaster experiences. He has published 11 books, including I Was Blind But Now I See, a book to help people build their inner cores, learn who they really are, and get success, wealth, and happiness. Website: The Altucher Confidential
What is your motivation to sit down everyday and write?
It doesn't matter what one has in the bank. The thing that is important is motion: forward or backward. Nothing in nature stands still. But the perception of forward motion is critical. The way to get that is through, every day, working even just a little bit on physical health, emotional health, creativity, and gratitude. Then that is a good day. The best prerequisite of a good tomorrow is a good today.
How do you keep a regular writing schedule?
It starts with the night before. No screentime after 6pm. Rest and read. Sleep early. Wake up early. Read, then write. Every day. A habit gets built over time. Now, if I don't write for even 2 days in a row I feel almost physically ill.
What do you do to increase productivity and avoid procrastination?
I don't mind procrastination. It's usually my body's way of telling me I need to re-think something or do something else. What I try to do is use my procrastination effectively. Read a book instead of web surf. Rest instead of playing a game. Etc. The trick is to notice "ok, something is off here" and then do something that is equally effective although might not be "productive" in the traditional sense.
Vicki Davis
Vicky Davis is a blogger, author, and full-time teacher. She is the author of Reinventing Writing. Her blog aims to inform, engage, and inspire teachers and other educational professionals. Vicki's writings have been featured on Mashable, Washington Post, Edutopia, and Forbes. Website: Cool Cat Teacher
What is your motivation to sit down everyday and write?
I am passionate about my purpose: To inspire educators with excellent inspiration and information. I'm a full time teacher and so time is very scarce for me but it also is for the teachers and educators who gravitate to my blog. I let my struggles be fuel for great writing instead of dousing the flame.
How do you keep a regular writing schedule?
When I'm working on books I use Scrivener and work on planes. I always have a copy of my current book on my kindle (Scrivener makes it easy to export in that format – then you just plug your kindle into the computer and move it onto the Kindle just like you would a jump drive.) I also like to use Werdsmith on my ipad which is a text only tool with writing word count goals.

What do you do to increase productivity and avoid procrastination?
Word count word count word count — hey I just wrote 6 words (oops make that 16)
I track it, I count it. I shoot for it. I read Stephen King's On Writing and tons of other books about the craft of writing.
There's only way way to write – WRITE. That said, I had two weeks this summer of 6,000+ words a day. That was too many, at least for me. I burnt myself out — not of writing but of the love of it. It was too much. Great writers need to get outside and disconnect and not be soooooo connected all the time.
I don't wait till I feel like it – I write because I love it. I write because I have people to inspire and there are a whole lot of children and educators out there who need someone to share the powerful story of how awesome education is and can be when you do it amazingly well.
Debra Ruh
Debra Ruh is an advocate for the rights of persons with disabilities and founder of a Marketing and Communications Strategy firm that focuses on Global Disability Inclusion, EmployAbility, Convention of Rights of Persons with Disabilities (CRPD) and ICT Accessibility. She has provided global leadership to governments, corporations, NGOs and DPO's (Disability Persons Organizations) all over the world supporting research and outreach.
What is your motivation to sit down every day and write?
I exercise almost every day because it helps me step away from work and clear my head. I also find that some writing works better at certain times of the day.
My creative writing seems to be better early in morning or late, late at night. My technical or consulting writing works best during the day. I tend to be an early riser and early to bed type person. However sometimes I cannot turn off a story in my head so I will get up and make notes about it. I guess that I am a strange bird because I have to discipline myself to stop writing.
How do you keep a regular writing schedule?
It takes discipline to focus on the right things. It is easy to get distracted by social media or another project. So I make mini deadlines for myself. I have to finish this chapter before 3pm or I have to create this part of the story before Friday at noon. I also read the book The Art of War and found his tips and advice to be very helpful.
What do you do to increase productivity and avoid procrastination?
I try to eat right, exercise and get plenty of sleep. When I have too much caffeine or sugar – it negatively affects my work. If I do not exercise (Zumba and Body Pump or Walking) then I get distracted and depressed. I also need my sleep so when I wake up at 3am with a burning need to write – I try to lay in bed for a while to be sure that I need to get up and write. Sometimes there is a price to pay getting up in the middle of the night. I decide if I am willing to pay that price.
Jay Paterno
Jay Paterno is an American college football coach, writer, and columnist. He is the author of Paterno Legacy: Enduring Lessons from the Life and Death of My Father. Jay has appeared on ABC, CBS, ESPN, and CNN. In 2011 he was named in The Sports Illustrated Twitter 100, a list of the best Sports Tweeters in the world. His speech at The Memorial for Joe Paterno in 2011 was named one of the most important American Speeches of the 21st Century by American Rhetoric. Website: Jay Paterno
What is your motivation to sit down everyday and write?
The big thing each day that you write is to have a goal. Get something/anything out, get it on the screen (in the old days it was get it on paper). Often I will begin with the idea that I want to get 1,000 words down or 2,000 words down and I usually go beyond that. Personally I am a stream-of-consciousness writer. I sit down and let it flow and leave the editing for later. The days I have a flow going I don't mess it up. The days I don't quite have that flow I edit and that helps spark more thoughts and ideas. On days I may not be as motivated on a project I just write. Even if it is totally unrelated to a project I am doing I will sit down and just type away the thoughts I have and save them in a file for later. Sometimes things I have come up with in a free-flow session are things I have built columns around or used in a book or a short story.
How do you keep a regular writing schedule?
The key is to treat it like something that you have to do–like work–set goals and make sure that you meet them. Set realistic goals though. I used to think I could write a book in a month–that's just way too ambitious. But I can get a good 2,000-3,000 words done in a day and edit them pretty effectively if that is my goal. But you can't do that every day either or you will burn the creativeness out.
What do you do to increase productivity and avoid procrastination?
I just discipline myself to write something almost every day. The key is to set goals with hard deadlines. Those things loom and force you to react to them and avoid going past them. I think that came from the years I spent coaching–the next game or practice was always looming so I had to prepare.
Wallace Stegner (a great and incredibly under-rated American Writer) taught at Stanford for many years and had 4 rules of writing:
Write Every Day
Be Accurate with Details
Treat Writing as a Business and as an Art Form
4. Follow the Chekhovian Lesson in Foreshadowing "If you say in the first chapter that there is a rifle hanging on the wall, in the second or third chapter it absolutely must go off."
Robert Carter
Robert Carter is an award-winning British and Australian author of The Deadly Playground, 1914 and other historical books. Prior to writing novels, Robert worked in the oil industry in the Middle East and for BBC. Website: Robert Carter Novelist
What is your motivation to sit down everyday and write?
If you want to write a novel you're going to have to put down a hundred thousand words (or thereabouts) and get most of them in the right order. First, let's estimate the task: Suppose we can write a thousand words a day (it may not be so, but it makes the math simple), then we need 100 days. If you plan to take weekends off (every writer needs periodic down time) then if you will need 20 weeks (5,000 words per week, right?) Twenty weeks is five months, let's build in some failure slack and call it six months. So if I start January 1st and stick to the program, I'll have a finished first draft by June 1st.
Now this rate of writing is full-time work. You can't fit it in around another job, or even a college course. A first draft needs to lie fallow for a month, so that when you come to it for the re-write, you come to it fresh. You should set aside a couple of months for the re-write. With practice, your second draft will be close to publishable, but it will still need a third draft (another month) to give it that final coat of paint.
A couple of months from the beginning, habit will be on your side, and it will feel plain wrong to be doing anything OTHER than writing 9-5 weekdays. A year later, probably sooner, you'll have a finished novel. It might even be quite a good novel!
If you want a maxim that puts it in a nutshell: backside on seat, hands on keyboard.
How do you keep a regular writing schedule?
First: you're going to have to finance a year when you have pretty well no other calls on your time because you'll be doing a 9-5 job. (Forget inspiration and other romantic notions about writing, this is going to be about perspiration, and the more you shed the better will be your work.) Do all necessary research ahead of time and have it to hand before you begin. (This prevents distractions as you waste an hour Googling something.) It's also a great idea to write a very detailed chapter-by-chapter outline that says what happens in the narrative and how those events affect your characters. If you have that before you start — at least a page or two per chapter — then you will make life much easier.
What do you do to increase productivity and avoid procrastination?
What stops time-wasting? Well, if you promise yourself right at the get-go that you're going to finish your novel, then you'll a sense that you don't want to let yourself down. I also would recommend writing out a chart and filling in the number of words you manage each day along with a running total. (some days will be bad others easy.)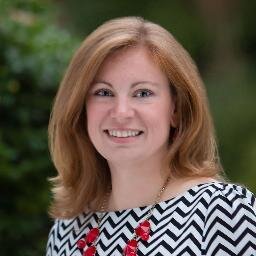 Mandy Edwards
Mandy Edwards is the founder and CEO of ME marketing services. She helps businesses with social media consulting and marketing. She has an extensive blog that focuses on business, social media advertising, branding, and SEO. Website: ME Marketing Services
What is your motivation to sit down everyday and write?
My motivation is competition. I work in an industry where other professionals are generating an enormous amount of content each day. If you aren't our there publishing articles no one will know about you. My blog writing is what brings in a lot of my clients. They see my articles, start following me, then send the message they want to work with me. I also challenge myself to reach a certain number of published articles each week and try to hit that. It comes from being a goal-oriented competitive person.
How do you keep a regular schedule?
I try my best to set aside time every Sunday afternoon to work on my writing. During that time, my daughters are doing homework or just playing (they're 9 and 5) which gives me some quiet time. If I don't get to do that, I try to work on it first thing in the morning before the day gets too crazy. Having a schedule and getting into the habit of keeping it is very important for any business owner or writer. It takes self-discipline until it becomes a habit/second-nature.
What do you do to increase productivity and avoid procrastination?
Turn everything off. If I have something I really need to work on or a lot to do on a particular day, I turn Pandora on, close out my internet browser (unless I'm working in it) and get to it.
Another thing is to start with the tasks you really don't want to do first. Most procrastinators get caught up in that procrastination because it's something they don't want to do. If they just start the day and get the worse over with first, they will enjoy the rest of their day and get more done.
Michael Brenner
Michael Brenner is the head of marketing strategy at Newscred. A distinguished marketing strategist, speaker, and author, he has written articles featured on Forbes, The Economist, and The Guardian. Michael writes about marketing plans, creative strategies, and digital marketing in his blog. Website: B2B Marketing Insider
What is your motivation to sit down everyday and write?
When I first started writing, I published my objectives for writing and made a commitment to posting twice a week, every week (excluding vacation and holidays).
My objectives was simple: to help people and contribute to the online conversations happening in marketing. I was inspired by a quote from Seth Godin who said that he imagines there is just one person in the world who needs to hear what you have to say. So I think about that one person and hope my message reaches them and helps them.
How do you keep a regular writing schedule?
I also think it's important to manage your personal brand. So I schedule time on my calendar to write. I have found that deadlines can be the greatest source of inspiration. Writing is like any good habit, you have to stick to a regular schedule and build that writing muscle. So while it used to take me hours to write two 500-1000 word articles a week, I can now accomplish my goal in just about 2 hours.
What do you do to increase productivity and avoid procrastination?
My productivity hack for staying motivated and productive: I write myself emails with story ideas. Sometimes I will even write the majority of a post. But I tell myself it is just a "note." That way I take the pressure off myself to format and link to sources and find images.
Antonia Mariconda
Antonia Mariconda, "The Cosmedic Coach" is the leading authority on health, beauty, aesthetic medicine, and cosmetic surgery in the UK. Her articles have been featured on the Salon Magazine, OK! Magazine, and the Huffington Post. Antonia can be found on Sky TV, where she presents a TV show focused on all things beauty. Website: The Cosmedic Coach
What is your motivation to sit down everyday and write?
I have to sit down and write my blog daily, just like some people have to go to the gym, or have to have a cup of coffee or have to take a shower, if I do not blog, then the very vital component of what I do fails, so in order for me to keep my social media profile and presence alive a blog a day is necessary.
How do you keep a regular writing schedule?
I tend to bulk write and then save articles, and then on the days where I can't write either because I am training others, studying, presenting, consulting or traveling, I can reach into my bank of articles and make sure that the fire of my blogging presence keeps burning.
What do you do to increase productivity and avoid procrastination?
Just sit down take 5 minutes and find a subject, even if it is a small blog, where you are speaking your mind on a topic of interest in the national media on that particular day keeps your relevance in the blogging sphere.
Paul Boag
Paul is the co-founder of the web design agency Headscape. He is the author of The Website Owners Manual. His articles have been featured on the .net magazine, Smashing Magazine and the Web Designers Depot. Paul also speaks extensively on web design both at conferences across the world and on Boagworld, his award winning podcast.Website: Boagworld
What is your motivation to sit down everyday and write?
Earning money! For me, writing is about sharing my knowledge of digital. The more I share that knowledge, the more people see it and the more clients that attracts. It is that simple. Writing is a marketing tool for me.
Actually that isn't entirely true. It is also a way for me to get things straight in my own mind. When I learn something new I tend to write about it. It helps me to better understand what I have learnt and integrate it into my workflow.
How do you keep a regular writing schedule?
Necessity largely. Over years of writing I have discovered regularity is as important as what you write. People come to expect your next post. That is why they choose to subscribe or follow you. If you have a blog and then only publish every few months you will never build a following.
What do you do to increase productivity and avoid procrastination?
I am a huge Getting Things Done fan. I also use the pomodoro technique to ensure I write for blocks of time without distraction.
Finally, I use Ernest Hemingway's technique of "write drunk, edit sober". Okay so I don't really write drunk but I do write without thinking. I write without pausing or checking or editing myself. I just write. That is the only way I can get into the flow. I worry about editing at another time.
Gini Dietrich
Gini Dietrich is an author, blogger, speaker, and the CEO of Arment Dietrich, an integrated marketing communication firm. Gini was recently named the number one PR person, according to Klout and TechCrunch, on the channels, and number one on Twitter, according to TweetLevel. Gini delivers numerous speeches and workshops internationally on the subject of using online technology in communication, marketing, sales, and HR. Website: Spin Sucks

What is your motivation to sit down everyday and write?
First, I love it. It's a passion. So that helps. But it also drives 80 percent of our new revenue so that makes it easy to sit down and do it every day. We had a blog for three years before it did anything for us. Three years. I must have been nuts to keep it going. I'm glad I did, but talk about a bad business decision early on.
How do you keep a regular schedule?
I write every, single morning… usually before anyone (including the sun and birds) are up. That works for some people, but not for others. You have to find what works for you and work to make it a habit. Schedule a meeting with yourself and don't let anything conflict with that. If you can do that for six weeks, it'll become a habit.
What do you do to increase productivity and avoid procrastination?
Who says I do?!? I find I can make room for procrastination after 3:00 in the afternoon. That's why I do the work that needs my focus before noon. I save all my busy work for after 3 p.m. I've tried everything the pros suggest: Limit your to-do list to only three things, work in selective chunks, doing the hardest work very first thing. None of that stuff really works for me. For instance, I've done nine things on my task list today, but mostly because I didn't have any meetings. I leave Fridays open to get work accomplished because my other days are so full of meetings. I also love to get through my inbox after 8 p.m. so I wake up to a relatively small number of emails. Stuff like that really works for me.
Raymond Arroyo
Raymond Arroyo is an internationally known award-winning journalist, producer, and New York Times Bestselling author. He has written five books, including New York Times Bestseller Mother Angelica. Raymond is the news director and lead anchor of EWTN News, and is seen in more than 200 million homes on six continents each week. He is also the creator of the news magazine The World Over Live. Website: raymondarroyo.com
What is your motivation to sit down everyday and write?
The first thing any writer should do is work on a computer without wi-fi.
Motivation for me it is just self discipline. You can't wait around for inspiration, but you must ferociously chase it down through hard work. It is a lonely, miserable business on some days. But it must be done because it is the gift given. As Dean Koontz recently told me: "God gives gifts freely. What we do with them is up to us." When I am in the throes of a book (as I now) the characters draw me back to the desk. I want to be with them again and spend time in their world. It's like being 10 months pregnant–you just want to get the child out into the world so everybody else can enjoy him too. But make no mistake, it is always labor. The easier the read, the heavier the lift.
How do you keep a regular writing schedule?
I have a butt in chair routine. Books are not written thinking or Facebooking, but by writing. The only way to really do it well is to commit to the desk and stay there until it is done. I set limits for myself each day. 2000 words or I don't leave the desk. And I always try to leave the desk hot. I won't finish that great scene, but leave it hanging so I have something to look forward to the next day. When I'm working on a book I write every day, even in planes or between events. Getting it on the page is the hard thing. Editing is easier.
What do you do to increase productivity and avoid procrastination?
I sign book contracts. Once I commit to a project and have a deadline, I'm halfway there. A good hard deadline focuses the mind and fires the spirit. Then the race is on. Honestly, I share the Dorothy Parker line: "I hate to write. I love to have written." A deadline allows me to do the later…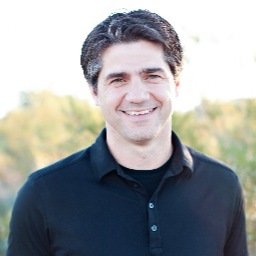 Joshua Becker
Joshua Becker is a writer who advocates for simplicity and minimalism. In 2008, he and his family decided to become minimalist and live with fewer possessions. In his books, he writes about the journey of discovering that life is fuller in owning less. His story has been seen on the CBS Evening News, NPR, the Boston Globe, the Wall Street Journal and countless media interviews around the world and has inspired millions. Website: Becoming Minimalist
What is your motivation to sit down everyday and write?
I were to be completely honest and vulnerable, I would admit that there are plenty of days when I am motivated by more selfish pursuits. To write and be read and receive accolades afterwards is a great feeling. And there are also times when the simple reality that I write for a living weighs on my mind and heart…and compels me to sit. There are days when the motivation is selfless, there are days when the motivation is selfish, and then there are most days, when I live with a constant tension between the two.

How do you keep a regular writing schedule?
I believe that writing spurs writing. The more I sit to write the easier it is to sit and write. And I understand fully why writers advise writers to sit your butt in the chair and write words every day.
But I, personally, do not keep a very regular writing schedule. I write under two environments.
First, I write when I have something to say—when there is an idea, a thought, or an inspiration that I need to put on paper. Sometimes, the idea will strike weeks earlier, days earlier, or just minutes prior. But as the idea sits in my mind and is churned around over and over, inevitably, there comes a moment when I am prepared to record it. And that is when I sit.
The other time I sit to write is when a deadline looms. I wish it was sexier than that, but often times, it is not. There are mornings when a post is due, a proposal is expected, or a manuscript is required. These deadlines force me to write. Sometimes they can be artificially generated, but often times, they are just hard and fast deadlines.
What do you do to increase productivity and avoid procrastination?
I know that I write better and fresher in the morning if I have outlined an article the evening before. I always keep a piece of paper and pen next to me. Coffee also helps. There are times when distractions arise (social media, email) that need to be removed by will power. But I have also learned that I write best in 60-minute intervals. As a result, I purposefully plan breaks (breakfast, lunch, running) during an extended day of writing. These planned breaks help keep my mind focused during the writing periods.
Melanie Notkin
Melanie Notkin is a Wall Street Journal bestselling author, entrepreneur, lifestyle expert, market expert, and spokesperson. Her book, Otherhood, talks about the growing population of adult American women who are childless. Melanie is the founder and creator of the Savvy Auntie lifestyle brand. She is the foremost expert on the emerging demographic of childless, often single, women in North America. She has shared her research, writing, and popular voice as a contributor to The New York Times, The Huffington Post, and PsychologyToday.com, among others. Melanie appears regularly on American national television, radio, and the web. Website: Melanie Notkin
What is your motivation to sit down everyday and write?
The motivation to do the work is simply to reach my potential. It's much more satisfying to move closer to my potential with each day, than to spend time regretting not having done that the day before. Instead of wasting more time worrying over time I can't get back, I spend time focused on moving forward.
How do you keep a regular writing schedule?
I only had about five months to write my book Otherhood once the book deals with Seal Press and Penguin Canada were signed. The tight deadline also included real-time interviews and research, and deciding on a structure for the book as the content was written.
First, I set rules for myself, for my industry colleagues, and for my friends and family. I did not meet anyone for breakfast, lunch, or dinner, unless it was for Otherhood research. Meetings were scheduled only after 4:00 PM so that I had many hours of uninterrupted writing time. My weekends were cleared for writing, except for a few visits with my nephew and nieces over the months. If I went out at night, I was home and in bed early so I would be fresh the next day to write. In order to balance all my work, I had a few days a week where writing would be the priority, and a few days where the rest of my work would be the primary focus.
I'm very strict with myself, but I'm also quick to forgive myself when I have to bend the rules. I just keep looking forward.
What do you do to increase productivity and avoid procrastination?
I do my best to write in the mornings, before 1:00 PM. That's when my mind is most clear and open. Plus, it's satisfying to feel like the creative work is done and I'm free to go back to it again once my desk is cleared of other tasks.
Before I start writing, I meditate. I meditate at least once a day, sometimes twice. Meditation helps quiet the noise and calm any stress around a deadline or a piece that I find isn't working as well as I'd like. Being productive isn't only about getting the ideas out on "paper." It's about clearing out the noise in order to make room for bigger ideas. One of my favorite lines in the book came to me while meditating.
Finally, when I'm stuck, I read. Nothing inspires me more as a writer than great writing. It works like a charm.
Afrah Nasser
Afrah Nasser is a Yemeni journalist, humanitarian, blogger, and feminist. She writes and blogs about human rights violations and women's rights in Yemen. She has been featured on CNN on the '100 women who changed the world' media coverage. Her blog is one of the 10 must-read blogs from the Middle East, according to CNN, and number 3 among 35 Top Middle East blogs, according to Al-Monitor. Website: Afra Nasser's Blog
What is your motivation to sit down everyday and write?
Writing has to do a lot with my cognitive condition and I believe it's the passion for writing that makes me do it – that urgent desire to put the thoughts into words/sentences. My passion for writing is my #1 motivation.
How do you keep a regular writing schedule?
I've become really good at planning. So, the short answer is I plan to have sometime dedicated only for writing. The tricky thing is; the inspiration comes sometimes in most awkward timings like at the class, while waiting at the bus station, etc. I quickly get my iphone & write down those thoughts before they vanish. And when I have that "planned" writing time, I continue writing about those thought from my iphone & I elaborate.
What do you do to increase productivity and avoid procrastination?
- Have a to-do list, and stick to it!
- Exercise, so I be always energetic, mentally and physically.
- I do my best to accomplish the work before its deadline. "Show up early!" I tell myself.
- Read about other writers' writing process. That inspires me a lot!
- Lots of coffee! 4 to 5 cups a day.
Devinder Sharma
Devinder Sharma is a distinguished food and trade policy analyst. An award-winning Indian journalist, writer, thinker, and researcher, he has been listed among the 25 Most Valuable Indians by the popular Indian magazine, The Week. Sharma is on the board of half a dozen national and international organizations. He has addressed parliamentary briefings at several parliaments in Europe. He has delivered some 100 keynote addresses at international conferences/congresses, and has given speeches at over 50 universities in Europe, America and Australia, and keeps a youtube channel. He spends most of his time in villages to research and write about sustainable agriculture, biodiversity, hunger, and trade policy. Website: Ground Reality
What is your motivation to sit down everyday and write?
I think the motivation comes from your commitment and passion. If you are sensitive and feel concerned about the growing inequalities, the economic injustices or the flagrant destruction of the environment, like I do, then you have so much to contemplate and react that you find a day is not enough.
For even the creative writers, it is the feeling that what you write will reach out to people and has a long shelf-life, that keeps them going. Also, your motivation comes from your readers. If you realise that your in-depth analysis has the ability to engage the readers, often provoking them to react (in a positive way) your communication channel remains active. I love writing because that's the way I can communicate with people, that's the way I remain charged up, and that's the way I bring to them a perspective which is pro-people, pro-women and pro-environment.
The biggest motivation I must acknowledge is to see my name in print. Like a young reporter (which I was some 25 years back) I still get restless if I don't see my byline once in 3-4 days.
How do you keep a regular writing schedule?
If you read your newspapers carefully or follow the current affairs keenly, and you are then able to relate or analyse the developments with what you have been engaged/involved in all these years, you have so much to follow, react, analyse and share. For over 20 years now, ever since I left a mainstream newspaper that I used to work with, I have been on my own. I will not be wrong in saying that I write more than what I used to when I was a journalist. That's because I have built in myself the capacity to analyse and interpret the contemporary events from an alternate perspective. If you know you have something to say, you know your viewpoint matters, then you will find time to put it down. Once you start getting recognized, the challenge starts getting bigger.
What do you do to increase productivity and avoid procrastination?
I try to read as much as I can and while I do so I get ideas for my next article/comment piece. You have to be a keen observer, and also you must be in a position to get access to latest developments that keeps you one up on others. For instance, I use twitter as a library. So much information flows in, and if I am able to read some of the relevant things that I need to I feel better informed and that helps to sharpen and improve my analysis.
It is basically your ability to see through, and your capability to weave the different views/perspective in a way you bring out what otherwise would have remained hidden. In short, you must enjoy what you are doing. If you don't enjoy writing I don't think you can force yourself to be a known writer one day.
Philip Tolhurst
Philip Tolhurst is a British science fiction writer and self-proclaimed technology geek. He is the author of George and the Dragon, a fantasy story set in WWII. Website: Phillip Tolhurst
How do you keep a regular writing schedule?
My schedule for writing is to write during my daily commute – my train ride into London is just under an hour, so effectively I have about an hour and a half I can use to write in. Generally I can open the notebook, pick one of my current works and just start writing. Sometimes it's hard because I can be very tired or distracted but I rarely have a situation where I cannot think of something to write, even if that means starting a new project.
What do you do to increase productivity and avoid procrastination?
I am an eternal procrastinator. I think that's why I enjoy National Novel Writing Month so much as it really helps to focus you on a single goal of writing 50,000 words in a month. That kind of target is great especially as you're writing as part of a larger group of people who are all in the same boat as you are. There is a lot of mutual encouragement going on during that month. Out of NaNoWriMo I am also part of a great support group on Facebook and there's always someone around who'll be looking to do some writing sprints if you need that boost.
Angela Bourassa
Angela Bourassa is an American freelance writer and screenwriter. Her website, LA Screenwriter, brings screenwriting tools, resources, and advice together into one place to help beginner and advanced screenwriters. Website: LA Screenwriter
What is your motivation to sit down everyday and write?
For me, putting writing first is essential. If I plan to write after I do my other work, it simply doesn't get done — it becomes far too easy to make excuses the later it gets in the day. Scheduling my writing time in the morning helps make me more productive all day long.
The other half is setting deadlines. I work freelance, so I tend to be deadline driven. If I know there's a deadline looming, I'll get things done. In screenwriting (when you're not working on assignment) the only deadlines are the ones you set for yourself. So I set big mental deadlines for myself, and I try to stick to them. Sharing my writing goals with my husband helps keep me on track by making me accountable to someone other than myself.
How do you keep a regular writing schedule?
I think it's about priorities and routine. Whether you write for an hour as soon as you get home from work or right after you watch the news or during every Tuesday and Thursday lunch break, set a routine and stick to it. They say it takes 90 days to form a habit. Challenge yourself to stick to your writing routine for 90 days. After that, it shouldn't be a challenge any more.
What do you do to increase productivity and avoid procrastination?
I like to go to coffee shops or libraries. By putting myself in a new environment where the only task on the agenda is writing, I tend to write in longer sessions than I do at home.
For me, the real trick is getting started. If I'm starting a new project, I find that the best way to ease myself in is to let myself write stream of conscious for a while. Writing whatever comes into my brain, whether it's related or not, helps get my creative juices flowing. Plus, the simple act of punching keys on the keyboard gets me in the mental space where I want to move forward. Soon, the stream of conscious spurs new ideas and gives me the energy to move forward with my writing project.
David Dobbs
David Dobbs writes features and essays for The New York Times, National Geographic, Aeon, NewYorker.com, Slate, and other publications. He is currently writing a book, The Orchid and the Dandelion, which is about the genetic and cultural roots of temperament. Website: Neuron Culture
What is your motivation to sit down everyday and write?
It's what I want to do. Also: I have deadlines, and don't want to irk the editors who await the work. And I need the money. The challenge is protecting the time.
How do you keep a regular writing schedule?
I treat it as my job, which it is – and a pleasure too, most days. (Though sometimes miserable.) I have breakfast, walk my daughter to school, and go to my office downtown and work. I write all morning and often through the afternoon. It was much harder, though, before I did this full time, when I had to do other work too. Then it was harder to set aside the time. I've always found it easiest when it's the first thing I do in the day.
What do you do to increase productivity and avoid procrastination?
Write every day. Exercise every day. A walk, run, ride, or ski at midday is of tremendous help. One often solves problems then, easily, that seemed unsolvable all morning.
I don't always avoid procrastination. Having an office out of the house helps, as I'm not tempted to scrub the floor or fix one of the things that need fixing. The internet is a constant threat; Twitter a siren. So on writing days, which are most days, I kill the internet by 9am, often earlier, using an app called Freedom. If I need to find something on the net I make a note and find it later.
Antonio Jareno
Antonio Jareno is a Spanish philosophy professor, writer, and former web programmer. He is the author of No todos moriréis. Website: Antonio Jareno
What is your motivation to sit down everyday and write?
My motivation varies from day to day: sometimes, it is the sense of accomplishment when I finish my daily word quota. But there are days when I truly enjoy what I am doing and that's it: time flows quickly as I write. If none of the above is working, then I focus on the larger picture: my novel is published, I receive feedback from readers, etc.
How do you keep a regular writing schedule?
I usually write some 500 words a day, no matter what. Some more, if I am particularly inspired. But I try not to write myself out, so I can have something to begin with, next day.
What do you do to increase productivity and avoid procrastination?
I have a writing schedule where I tick off the daily amount of work. Procrastination wears off as I make it a habit, so it is difficult only at the beginning. Then, you don't have to think much of it: you put yourself to work without any second thoughts.
I've found that meeting the 500-word goal is relatively easy and gives you a sense of accomplishment that prompts you to go on. The 500 words can be made up of sketches, preliminary versions, or the finished product, so it doesn't really matter if you are particularly inspired on a given day. It also works for me to write down the ideas I want to work on the following day, so I rarely get the blank-page syndrome when I sit in front of the computer.
John Morgan
John Morgan is an author, Keynote Speaker, and Consultant who helps people achieve success. His book, Brand Against the Machine offers steps for companies and entrepreneurs to increase their visibility and credibility by branding. Website: John Morgan
What is your motivation to sit down everyday and write?
Knowing that what I write could help one person that day keeps me motivated. If I don't write, they may not hear something they needed. So even though I may not feel like writing, it's not about me. It's about the reader.
How do you keep a regular writing schedule?
I block out writing times on the calendar and treat it like any other appointment. For me, writing early in the morning works best because no one is calling or texting. The distractions are minimal.
What do you do to increase productivity and avoid procrastination?
If I'm not good at something or don't like doing something, I delegate it to someone. I want to be doing the most productive tasks. So if I can't influence the outcome of a task, I outsource it. Also, while I like to-do lists, most people become a slave to them. I want to know the 3 things that I HAVE to get done each day. If I don't get to the rest on the list then that's okay because I did the important things.
Tom Peters
Tom Peters is a noted American writer and speaker on business management practices. His book In Search of Excellence, which he coauthored with Robert H. Waterman, is one of the best selling business books in the world, , selling 3 million copies in its first four years. Website: Tom Peters
What is your motivation to sit down everyday and write?
I really believe in the stuff I write about, and the implementation thereof is soooooo far from adequate. Hence I keep trying new ways and new venues to put the message out there. I write because I'm pissed off at things as they are.
How do you keep a regular writing schedule?
Because it's what I do with my life and I don't know how to do anything else. That may sound pretty sick, but there it is. (And "regular" doesn't mean a certain time block every day; great, but not for me.)
What do you do to increase productivity and avoid procrastination?
"Productivity" is a nonsense word. I do a lot of stuff and do it over and over and over and sometimes it gets better and sometimes it doesn't. Find me a non-procrastinator and I'll find you a birth certificate that says they were born on Mars.
---
Subscribe

For more great tips or to try out our
free productivity software
The following two tabs change content below.
Jane Cui
Jane is a content writer and director of marketing at Focus-A-Lot. She likes to write about productivity, education, and writing. Her hobbies are volleyball and scuba diving. She has her own website,
Down Under Scuba